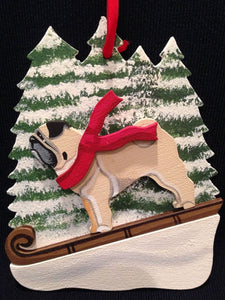 Fawn Pug Dog layered wood cut ornament. This handmade, hand-painted tobogganing dog ornament with a red hanging ribbon is gift boxed.
Approximate measurements: 3.5" Wide x 4.75" High. As each ornament is entirely handmade no two are exactly alike.
Made in USA.
Let this or any of our other festive dog ornaments brighten your holidays.